Showing the single result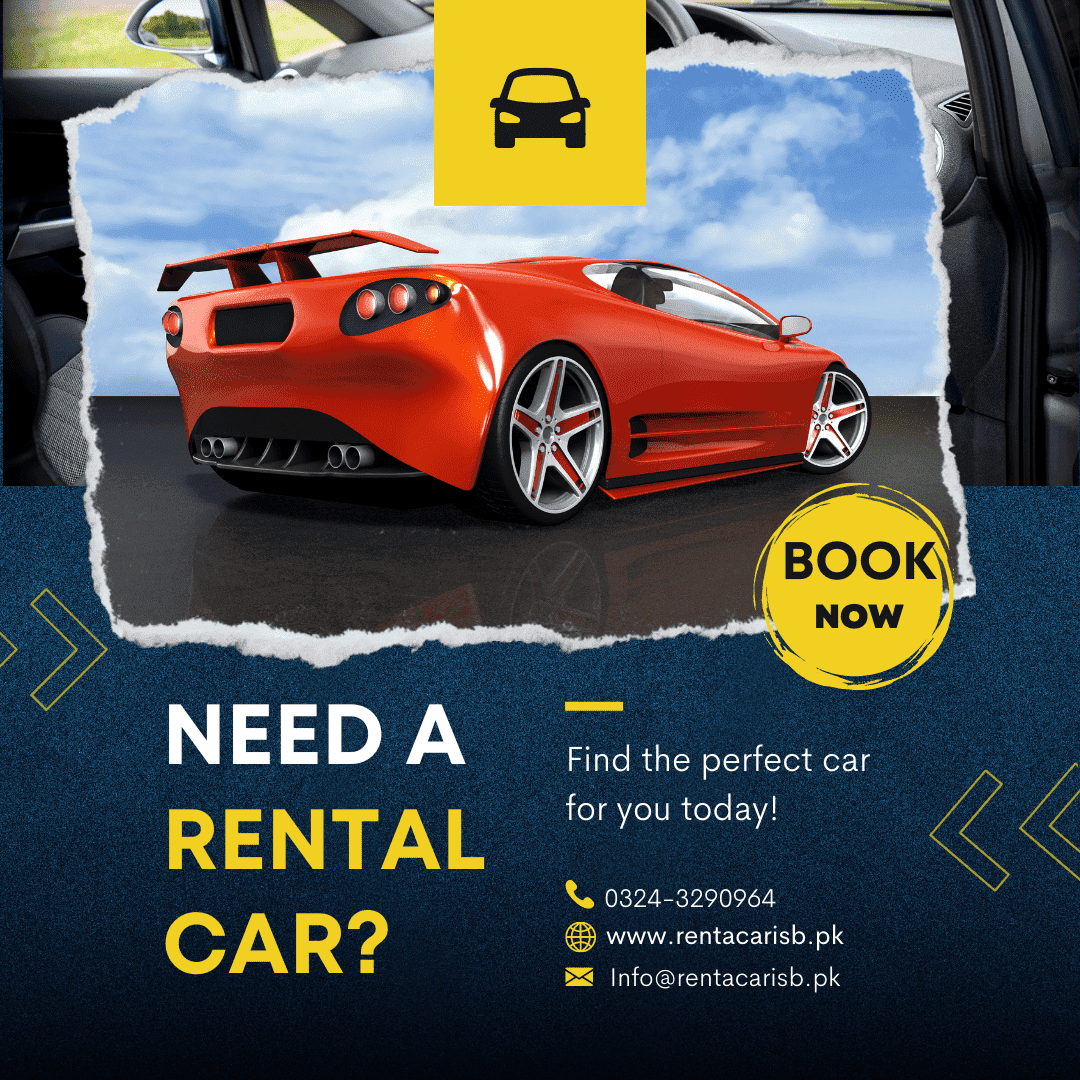 Rent A Car Lahore
We take immense pride in offering premier rent a car services in Lahore, catering to the diverse needs of our customers with a commitment to excellence. Our fleet comprises a wide range of meticulously maintained vehicles, from stylish sedans to spacious SUVs, ensuring that you find the perfect ride for your every journey. At our rent-a-car service, we prioritize customer satisfaction, providing seamless booking processes, flexible rental options, and a focus on safety and security. Whether you're a local resident in need of temporary transportation or a visitor exploring the vibrant city of Lahore, our dedicated team is here to make your travel experience convenient, comfortable, and memorable. Discover the freedom of the open road with our reliable and well-maintained vehicles, and let us be your trusted partner for all your rent a car Lahore.
Availability:

N/A
Category: Brand
or View Full Info
Limousine Car
₨

70,000.00
"Unveil Unmatched Opulence: Discover Islamabad's Premier Limousine Car Rental Service, Redefining Luxury Across Pakistan. Elevate Every Ride, Embrace Elegance!"
Availability:

N/A
Category: Brand
or View Full Info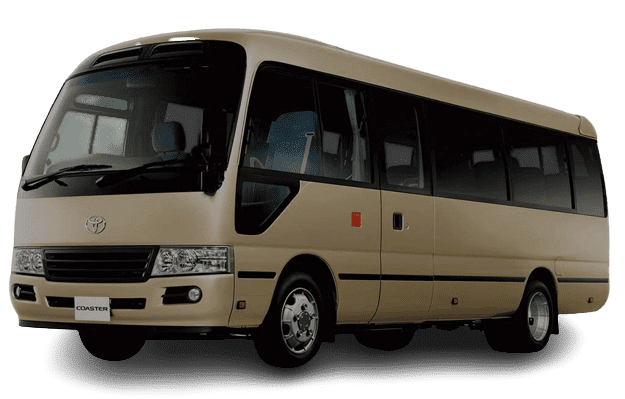 Saloon Coaster 
₨

15,000.00
"Unveiling Extravagance on Wheels: Discover Our Luxury Car Rental Company Offering Saloon Coaster Rental Service, Elevating Journeys in Islamabad and Across All of Pakistan!"
Availability:

N/A
Category: Brand
or View Full Info
Honda Civic
₨

8,000.00
Elevate your journeys with the prestigious Honda Civic, now available for rental with skilled chauffeurs to ensure a seamless and opulent travel experience. Immerse yourself in the timeless elegance and cutting-edge features of the Honda Civic, while our professional drivers handle navigation and logistics, guaranteeing convenience and comfort throughout your ride.
From special occasions to corporate engagements, the Honda Civic car rental service with chauffeur is the epitome of style, safety, and sophistication, redefining luxury travel.
Availability:

N/A
Category: Brand
or View Full Info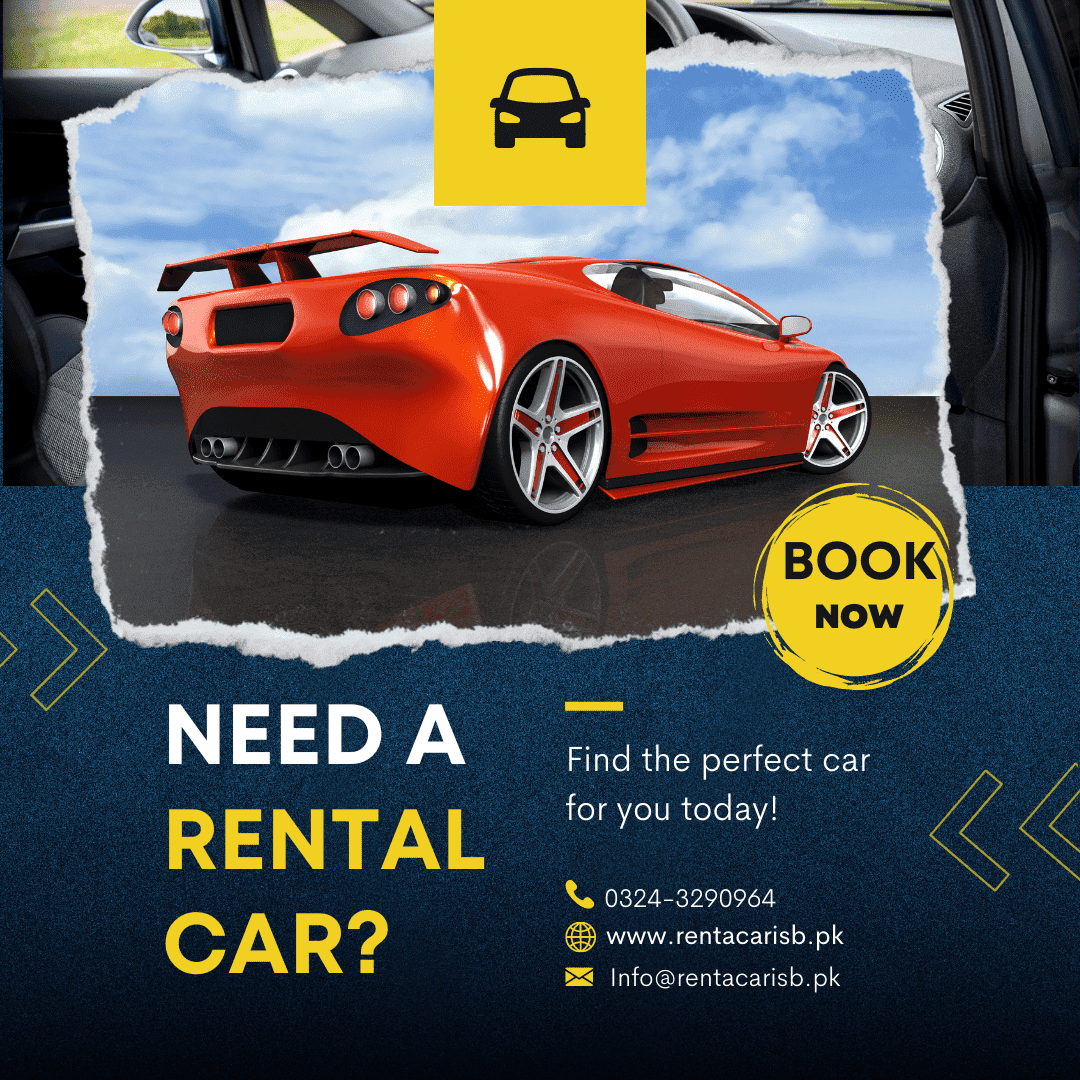 7 Seater
₨

7,000.00
Discover the convenience of Renting a 7-seater van in Islamabad & Rawalpindi, Pakistan! Our spacious and comfortable vans accommodate your family or group, making every journey enjoyable. Explore the scenic beauty and cultural landmarks with ease in our versatile vans. With advanced features and safety, Rent A 7-seater van ensures a memorable and secure travel experience. Embark on your adventures with style and comfort – Rent A 7-seater van today!
Availability:

N/A
Category: Brand
or View Full Info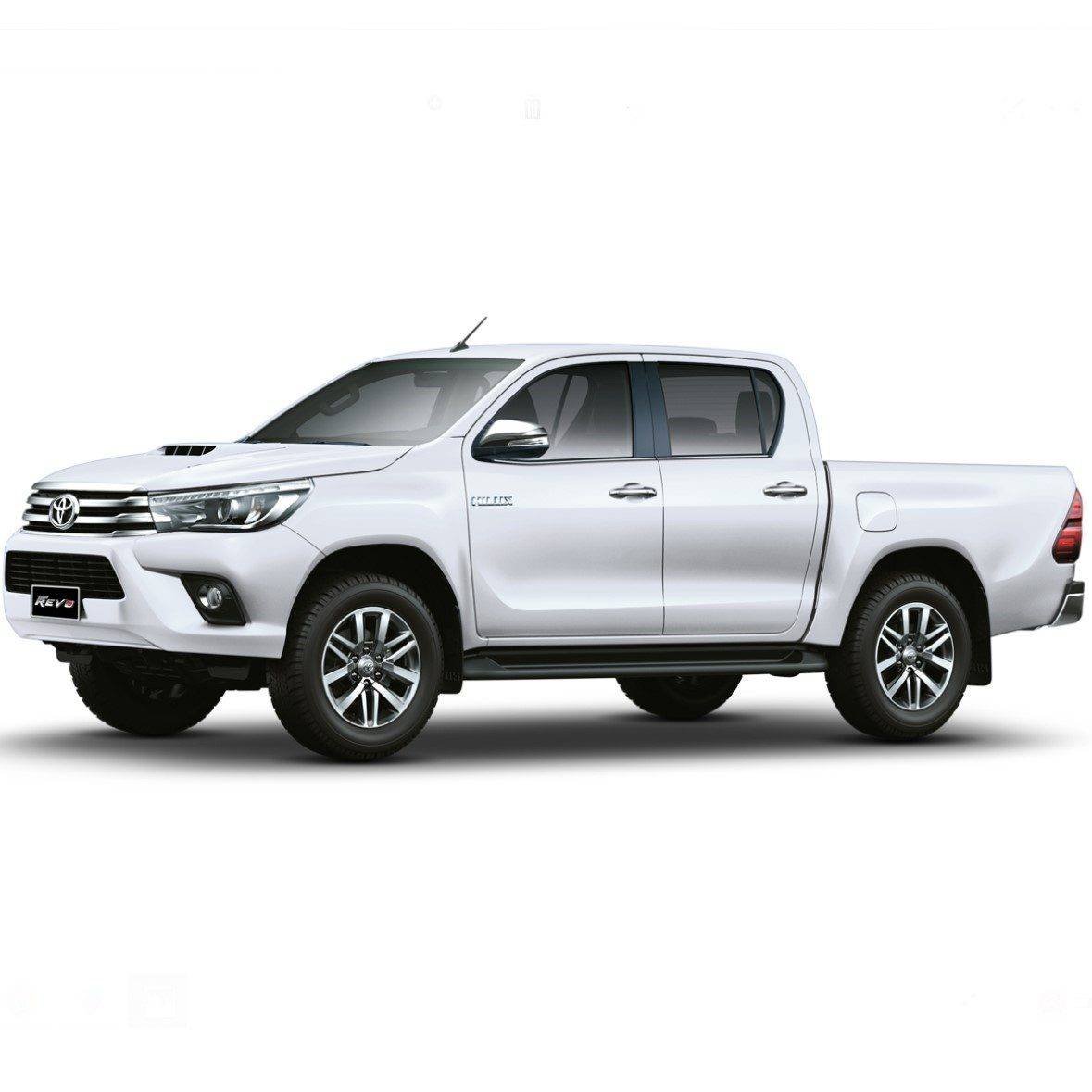 Rent A Revo
₨

12,000.00
Experience rugged versatility with Rent A Revo! The Toyota Revo is a robust pickup truck, ideal for both urban and off-road adventures. Its spacious cabin and sturdy build make every journey comfortable and reliable. With powerful performance and advanced features, the Revo ensures a thrilling drive. Rent A Revo today and embrace the spirit of exploration with style and power!
or View Full Info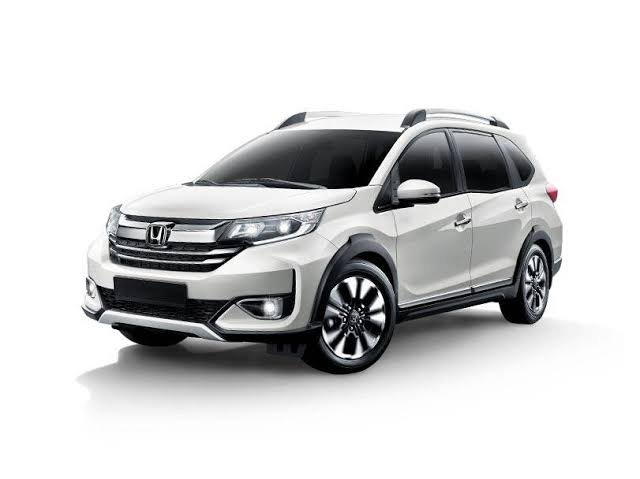 Rent a BRV
₨

8,000.00
Unlock the joy of adventure with Rent a BRV! The Honda BRV is a versatile and spacious SUV, perfect for family trips and group excursions. Its sleek design and premium features ensure a comfortable and stylish journey. With ample seating and storage space, the BRV accommodates your travel needs with ease. Rent a BRV today and experience the perfect blend of performance, comfort, and safety for an unforgettable drive. Embrace the road ahead with the Honda BRV as your trusted travel companion!
or View Full Info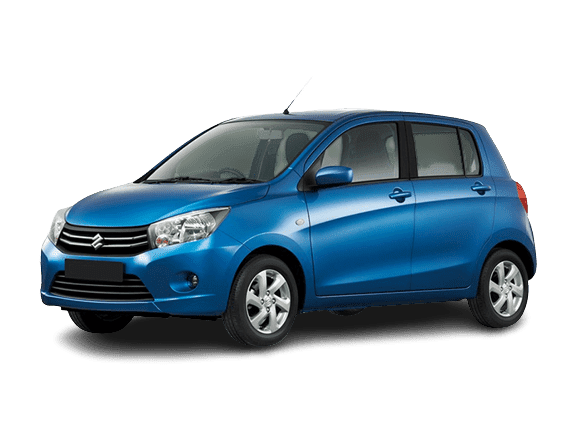 Rent A Cultus
₨

3,500.00
Experience convenience and efficiency with Rent a Suzuki Cultus! This compact car surprises with its spacious interiors, making every ride comfortable and enjoyable. Its fuel-efficient engine ensures a budget-friendly journey, perfect for urban adventures and beyond. Stay connected with modern features and drive with confidence, thanks to advanced safety features.
Rent a Suzuki Cultus today and discover a reliable and affordable travel solution for your daily commute or weekend getaways. Embrace the joy of driving in this compact yet capable car – the Suzuki Cultus awaits to elevate your travel experience!
Availability:

N/A
Category: Brand
or View Full Info
V8 Landcruiser
₨

22,000.00
V8 Landcruiser
Experience the epitome of power and luxury with Rent a V8 Landcruiser! Our iconic Toyota Land Cruiser V8 blends robust performance with refined elegance, ensuring an unforgettable drive. Conquer any terrain with its advanced 4×4 capabilities and cutting-edge technology. Indulge in premium comfort, modern features, and unparalleled safety for an adventure of a lifetime. Rent a V8 Landcruiser today and embrace the spirit of exploration and thrill on the road. Unleash the power and style of the V8 Landcruiser – your key to ultimate driving excellence!
or View Full Info
Rent A Prado
₨

15,000.00
Unleash the thrill of adventure with Rent a Parado! Our iconic Toyota Land Cruiser Parado blends rugged power and luxurious comfort, perfect for off-road escapades and city exploration. Experience unmatched versatility and advanced safety features, making every journey unforgettable. Rent a Parado today and conquer the roads with style and confidence. Embark on a road trip of a lifetime, indulging in premium features and the ultimate driving experience. The world awaits – Rent a Parado and set your wanderlust free!
or View Full Info
Rent A Civic
₨

8,000.00
Experience the thrill of driving with Rent a Honda Civic! Its timeless design and dynamic performance make every journey unforgettable. Enjoy comfort and versatility in its spacious interior, perfect for city exploration or road trips. Stay connected with advanced technology and drive with confidence, thanks to top-notch safety features. Elevate your drive with the iconic Honda Civic and make your travels extraordinary. Rent a Honda Civic today and embark on a journey of style, performance, and pure driving joy!
or View Full Info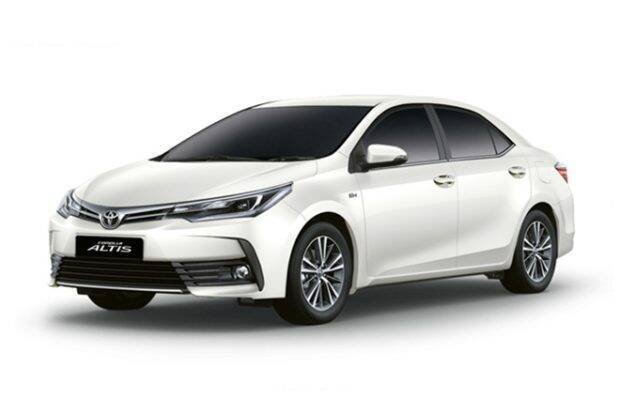 Rent a Corolla
₨

4,500.00
Looking for a reliable and comfortable rental car for your upcoming journey? Look no further than the Toyota Corolla! With its unmatched reputation for reliability and fuel efficiency, the Toyota Corolla is the perfect choice to ensure a smooth and enjoyable drive.
Choose the Toyota Corolla for your rental needs and experience a classic choice that never goes out of style. From its legendary reliability to its comfortable interior and advanced safety features, the Toyota Corolla promises a seamless and enjoyable driving experience on every journey. Rent a Toyota Corolla today and let it become your trusted travel companion!
or View Full Info