Luxury rent a car Islamabad
Luxury Rent A Car Islamabad is the best car rental company in Pakistan. Now renting a car in Islamabad is hassle-free with "Rent a car Islamabad". Luxury Rent A Car Service offers cars for rent in Pakistan, with drivers. Our fleet includes well-maintained Corolla, Civic, Prado, Mercedes, BMW, APV, sports cars, luxury cars, and much more. Get insured cars for rent in Pakistan with no hassle.
Rent A Car In Islamabad
If you are planning to explore Islamabad and looking for a reliable and hassle-free mode of transportation, then Rent a Car Islamabad is the perfect solution for you. With a wide range of insured vehicles and professional drivers, we offer you a safe and comfortable journey to explore the city at your convenience. Our services are not limited to just business travel, but we also cater to special events like weddings, conferences, and other important occasions. We believe in providing our customers with the best possible service that exceeds their expectations, and that is why our pricing policies are transparent and straightforward, with no hidden costs or surprises. In short, Rent a Car Islamabad is the perfect choice for anyone who wants to enjoy an unforgettable experience of travelling to Islamabad in style and comfort.
In the vibrant city of Islamabad, Pakistan's bustling cultural and economic hub, the trend of availing luxury rent-a-car services has witnessed a remarkable surge. This trend has swiftly gained traction among diverse groups, including business executives, tourists, and locals, transforming the way people traverse the city's dynamic landscapes.

The allure of luxury cars goes beyond their exquisite design and high-performance capabilities. It embodies a lifestyle of sophistication and prestige, and in Islamabad, this sentiment has found its niche. Business executives find themselves drawn to these services as they strive to make a statement during corporate meetings and events. The sleek sports cars and elegant sedans not only provide comfort but also enhance their professional image.

For tourists, navigating the city's cultural treasures and breathtaking sceneries in a luxury car offers an experience that combines comfort and exploration. The high-end SUVs provide ample space for families and groups, ensuring a seamless journey as they visit historical sites or venture into the picturesque surroundings.

Even for the locals, luxury car rental services have revolutionized personal travel. Special occasions like weddings, anniversaries, and celebrations demand a touch of opulence, and these services make it possible to elevate these moments with style.

The range of vehicles available for rent is vast, ensuring that individual preferences are catered to. From top-of-the-line sports cars that exude power and elegance to luxurious SUVs that blend functionality with luxury, the options are boundless.
Embark on diverse adventures across Islamabad with our comprehensive car rental services. Discover the beauty of Islamabad while enjoying the freedom and flexibility of our reliable car rentals.
RENT A CAR IN ISLAMABAD FOR SHOPPING
Our comfortable vehicles are ready to take you to the city's shopping destinations in style and convenience with our car rental services.
Embarking on a shopping adventure in Islamabad promises a thrilling and vibrant experience that resonates with both locals and tourists. Renowned for its rich cultural heritage and traditional craftsmanship, the city offers an alluring fusion of old-world charm and modern shopping destinations.

For those seeking to immerse themselves in the cultural fabric of the city, the local bazaars and markets offer a treasure trove of traditional crafts, fabrics, and artisanal goods. While meandering through these bustling marketplaces, visitors can discover intricate hand-woven textiles, intricately designed pottery, and exquisite jewelry that showcase the region's artistry.

As the city evolves, so do its shopping options. Modern shopping malls and retail centers dot the skyline, offering a seamless blend of international brands and contemporary fashion trends. These establishments provide not only a curated shopping experience but also social hubs, inviting visitors to explore various dining options, entertainment venues, and recreational activities.

Islamabad's shopping scene extends beyond textiles and crafts, boasting a diverse range of shopping options, including electronics, gadgets, home furnishings, and more. Whether a dedicated bargain hunter or a discerning shopper looking for high-end brands, Islamabad caters to every preference.

The juxtaposition of old and new truly sets Islamabad's shopping experience apart. Strolling through the vibrant streets, visitors encounter the age-old charm of street vendors offering handcrafted souvenirs, alongside the sleek elegance of modern boutiques showcasing the latest fashion trends.
FAMOUS MARKETS (BAZAARS) IN ISLAMABAD
1. Jinnah Super Market is located in the F-7 sector. This market offers a wide variety of shops that provide clothing, shoes, accessories, electronics, and more. 

2. Aabpara Market is situated in the heart of Islamabad. This bustling hub is great for shopping for clothing, fabrics, shoes, cosmetics, and various daily essentials. It's a great place to experience local shopping.

3. Super Market (F-6 Markaz) is a well-known shopping spot for grocery items, fresh produce, household goods, and local eateries. 

4. F-10 Markaz is another popular shopping center. It offers a mix of retail shops, boutiques, and dining options for a variety of cuisines, clothing, and accessories.

5. Sunday Market (G-7/2) is held every Sunday and offers a diverse range of products, including clothing, footwear, electronics, antiques, and second-hand items. It is also known as Itwar Bazaar.

6. Sitara Market is situated in G-7 sector, and it is famous for its textile and fabric shops. It is a go-to destination for those looking for quality fabrics and tailoring services.

7. Melody Market is known for its musical instruments and accessories. It is a paradise for music enthusiasts and musicians looking for a wide range of instruments.

8. Saddar Market is located near the Army Museum, and it is known for its military-themed shops, army surplus items, and various outdoor gear.

9. G-9 Markaz offers a comfortable shopping experience for clothing, accessories, electronics, and daily necessities. It has a mix of shops, restaurants, and cafes.

10. Centaurus Mall is a luxurious shopping destination that houses numerous international and local brands, restaurants, and entertainment options. It is not a traditional bazaar, but it provides a complete shopping and entertainment experience.

These markets in Islamabad each have their unique charm and offerings, catering to a variety of shopping needs and preferences. Whether you're in search of traditional crafts, modern fashion, electronics, or local delicacies, Islamabad's markets have something for everyone.
FAMOUS SUPERMARKETS IN ISLAMABAD
1. Carrefour: F-7 Markaz, F-10 Markaz. Details: Carrefour offers a comprehensive range of groceries, household items, electronics, and more. It is known for its international product selection and convenient shopping experience.

2. Hyperstar: The Centaurus Mall, Jinnah Avenue. Details: Hyperstar, now known as "Makro," is a hypermarket offering a wide array of products, including groceries, clothing, electronics, and home goods, at competitive prices.

3. Imtiaz Super Market: Locations: F-7 Markaz, G-8 Markaz, G-10 Markaz. Details: Imtiaz Super Market is a popular chain that offers a variety of products, including groceries, fresh produce, cosmetics, and household items, catering to a diverse range of needs.

4. Metro Cash & Carry: Location: G-8 Markaz. Details: Metro is a wholesale chain known for its extensive range of products catering to businesses and individuals. It offers bulk buying options and a wide variety of items.

5. Best Price: Location: F-7 Markaz. Details: Best Price is a wholesale and retail supermarket that offers a selection of groceries, electronics, and household items. It focuses on providing competitive prices for bulk purchases.
6. Utility Store Corporation: Various locations across Islamabad. The Utility Store Corporation is a government-owned chain that provides essential commodities at subsidized rates to support lower-income families.

7. Green Valley Hypermarket: Bahria Enclave. Green Valley offers a premium shopping experience with a variety of groceries, fresh produce, and imported items. It is known for its quality and upscale offerings.8. Al-Fateh Store: F-6 Markaz, F-10 Markaz. Al-Fateh Store is a well-known supermarket chain offering a range of groceries, household items, electronics, and more, catering to diverse shopping needs.

9. Subhan Supermarket: F-10 Markaz. Subhan Supermarket is a local favorite, offering a variety of grocery products, fresh produce, and household essentials.
10. Savers: F-11 Markaz, G-13 Markaz. Savers is a supermarket chain that offers groceries, personal care items, and household products with a focus on affordability.
FAMOUS SHOPPING MALLS IN ISLAMABAD
1. Centaurus Mall, located in F-8 Markaz, is one of the most iconic malls in Islamabad. It offers a blend of high-end shops, dining options, a cinema, and luxurious residential apartments.

2. Emporium Mall, situated in Bahria Town Phase 7, is a spacious shopping complex that offers a wide range of local and international brands, a food court, entertainment zones, and a supermarket.

3. Giga Mall, in DHA Phase 2, boasts a mix of retail outlets, entertainment facilities, a hypermart, and a variety of dining options, making it a popular choice for shoppers and families.

4. Safa Gold Mall, located in Jinnah Super Market in F-7 Markaz, is known for its upscale shopping experience, designer brands, jewelry stores, fine dining, and other services.

5. Atrium Mall, situated in F-7 Markaz, houses a variety of shops, including fashion, electronics, and cosmetics, and is a central spot for shopping enthusiasts.

6. Olympia Shopping Mall, also located in F-8 Markaz, offers a range of shops, boutiques, and eateries catering to diverse tastes and preferences.

7. Mall of Islamabad is a relatively new addition to the city's malls. Located at T Chowk on Rawalpindi-Islamabad Expressway, it offers a modern shopping experience with a mix of local and international brands.

8. Aura Grande Mall in I-8 Markaz features a variety of retail stores, restaurants, and a cinema, providing entertainment and shopping in one place.

9. Pakistan Monument Souvenir Shop is located adjacent to the iconic Pakistan Monument at Shakarparian Park. It offers traditional Pakistani crafts, textiles, and keepsakes.

10. Safa Mall is known for its electronics stores, fashion outlets, and a variety of eateries. It's located in Blue Area at Jinnah Avenue and caters to different tastes.

Please note that the status of malls and their popularity can change over time, so it's a good idea to check for the latest information before planning a visit.
About Us
LUXURY RENT A CAR SERVICE. WE PROVIDE SERVICES ALL OVER PAKISTAN
About Us Luxury Rent a Car Islamabad, your one-stop destination for exquisite car rental services in the bustling cities of Islamabad and Rawalpindi. As the leading car rental company in the region, we take immense pride in offering a fleet of premium cars to cater to your every travel need.
Unparalleled Luxury and Comfort
Our fleet of luxury cars is ready to exceed your expectations. our vehicles are meticulously maintained to ensure a smooth and comfortable ride.
Fully Insured Cars for Peace of Mind
We prioritize your safety and ensure that each vehicle is comprehensively covered, so you can focus solely on making beautiful memories during your travels.
00
Years
We have more than 10+ years working experience.
00
Cities
We have more than 20+ Cities Branches.
00
Awards
We have done many projects & get awards 100+ times.
Our Services
WE PROVIDE SERVICES ALL OVER PAKISTAN
Renting a car for weddings has become a widespread and fashionable trend in Islamabad and Rawalpindi. This trend has gained momentum as it introduces an element of grace and opulence to the celebratory affair.

The cities offer a diverse range of options for individuals seeking to enhance their wedding experience through the choice of transportation. From sophisticated high-end sedans that exude contemporary luxury to charming vintage cars that evoke a sense of nostalgia, and even lavish limousines that redefine grandeur – the choices are abundant and cater to various preferences.

Opting to rent a car for weddings in Islamabad has become an increasingly favored choice due to its inherent convenience and seamless process. Rather than grappling with the logistical intricacies of arranging personal transportation, individuals can rely on these rental services to provide them with a refined and polished vehicle for the special occasion. This not only frees them from the burden of coordinating transportation but also enables them to make a stylish entrance that befits the significance of the event.

The allure of renting a car for weddings extends beyond its functional advantages. It allows couples to curate an unforgettable memory by selecting a vehicle that resonates with their personal style and the theme of the wedding. Whether they wish to make a classic statement with a vintage car or embrace modern sophistication with a sleek sedan, these options ensure that the transportation aligns seamlessly with the overarching ambiance of the celebration.
"Discover the epitome of convenience when it comes to airport transfers in Islamabad through Luxury Rent A Car company. We take pride in offering a wide selection of vehicles coupled with adept drivers, all tailored to align with your distinct preferences. Whether your inclination leans towards economical choices or indulgent luxury, our round-the-clock service guarantees a smooth and truly remarkable travel journey.

You can rest assured that we are committed to being your unwavering companion for every airport transfer requirement you may have in Pakistan. With Luxury Rent A Car, your travel experience begins and ends with excellence."
"Elevate your travel experience to new heights with Luxury Rent A Car. Our fleet encompasses a diverse array of vehicles suitable for every occasion, whether it's a laid-back outing or a high-stakes executive meeting. For those aiming to leave a lasting impression on clients and colleagues alike, our selection of premium brand cars, accompanied by chauffeur services, are at your disposal. By choosing our services, you can effortlessly infuse style into your business dealings, ensuring that they resonate as both sophisticated and impactful endeavors."
Say goodbye to the frustration of taxi troubles and the hassle of public transportation with Luxury Rent A Car's convenient one-way rental service. Embrace the ease and luxury of our exceptional vehicles as we provide you with a smooth and hassle-free ride to your chosen destination. You can count on us to deliver a seamless and enjoyable travel experience that alleviates stress and enhances your journey.
AT LUXURY RENT A CAR, WE MAKE RENTING CARS IN ISLAMABAD FOR PICNICS HASSLE-FREE! 24/7 HOURS AVAILABE.
Why Choose Us
Experience the pinnacle of luxury travel with Luxury Rent a Car Islamabad.
Whether it's for business or leisure, we promise an unforgettable journey that will leave you longing for more. Let us be your trusted companion on the roads of Islamabad and Rawalpindi.
Contact us today to book your dream ride!
01
Extensive Fleet of Luxury Cars
Choose from a wide range of top-notch vehicles.
02
Professional and Experienced Drivers
Trust our skilled chauffeurs to ensure a smooth ride.
03
Fully Insured Vehicles
Drive with peace of mind, knowing you're covered.
03
Impeccable Customer Service
Our team is dedicated to providing the best experience for you.
Rent a car in Islamabad
Luxury car rental Service 24/7 Hour Services
Contact Us
Need a car in Islamabad any time of day? Our rent-a-car service is available 24/7, ensuring you have a convenient ride whenever you need it!
Airport Pick & Drop
Need a reliable ride upon landing? Experience hassle-free travel with our airport rent-a-car service, ensuring a smooth journey from the terminal to your destination.
Wedding Event
Make your special day even more memorable with our premium wedding rent-a-car service, offering luxury vehicles to add elegance to your celebrations!
Northern Areas Tour
 Explore the picturesque Northern areas with our exclusive tour service from Islamabad, promising a memorable journey amidst nature's breathtaking beauty!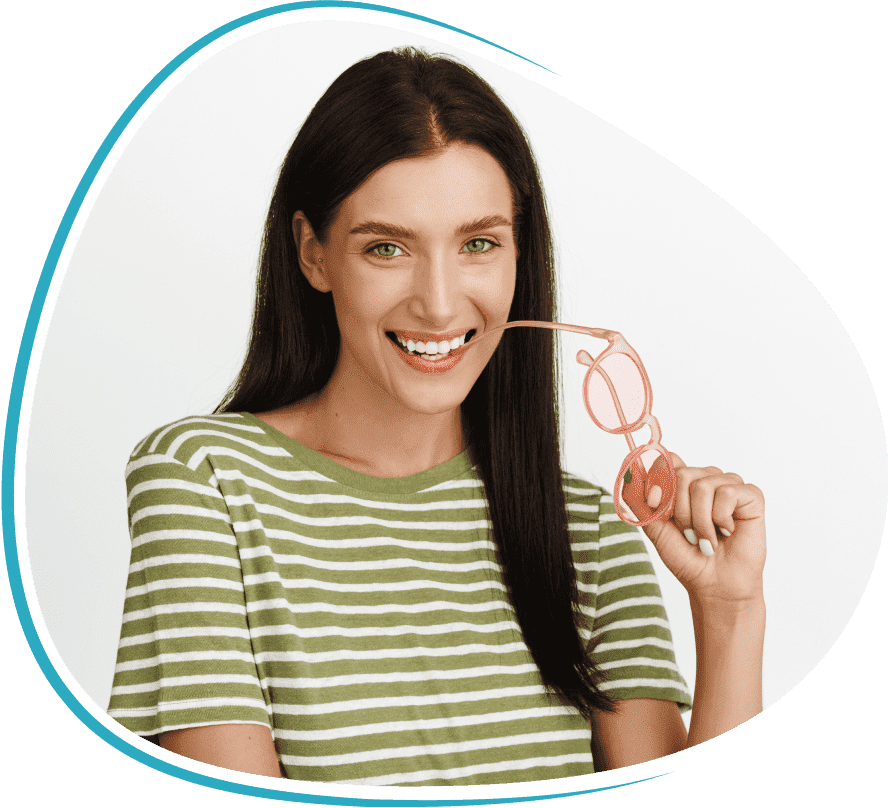 Testimonials
What Our Clients Says
"I had an amazing experience with Luxury Rent a Car in Islamabad! Their extensive fleet of luxury cars and professional drivers made my trip extra special. Highly recommend!
"Rent a Car Islamabad provided exceptional service for our family trip to the Northern areas. Their comfortable vehicles and reliable tour service made our vacation unforgettable. Thank you!"
"I couldn't have asked for a better car rental service in Islamabad. Transparent pricing, top-notch customer service, and on-time pick and drop - truly the best in town!"
Our Blog
Stay Updates With Our Every Latest News